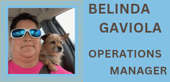 Thanksgiving isn't just about the food on the table; it's about connection, gratitude, and traditions that bring people together. This holiday offers an opportunity to pause, reflect, and appreciate the little and big things in life. So, as you prepare to celebrate this season, consider adding some new ways to fill your Thanksgiving with gratitude, joy, and meaningful moments.

Eat and Be Merry:
Thanksgiving is synonymous with a delightful feast. Gather your loved ones around a table adorned with the rich hues of autumn, savor a delicious meal together and take time to enjoy shared stories and laughter.

Give Thanks:
Take the opportunity this Thanksgiving to express appreciation and gratitude. Go around the table and have everyone share something they're thankful for. This tradition can foster a sense of unity and warmth among everyone present.

Volunteer:
Thanksgiving is not just about indulgence; it's also about giving back. Volunteer at a local shelter, food bank, or community organization. Giving back not only spreads joy but also instills a profound sense of gratitude within oneself.

Get Crafty:
Engage in creative activities that reflect the spirit of the season. Encourage kids and adults alike to create DIY crafts or decorations. These activities can be both entertaining and a wonderful way to celebrate Thanksgiving. Check out this Good Housekeeping article for a list of easy Thanksgiving craft ideas.

Enjoy Nature:
Take advantage of the beauty of the season. Whether it's a walk in the crisp, autumn air, enjoying the changing colors of the leaves, or taking a hike to immerse in nature, Thanksgiving is an excellent time to appreciate the natural world around us.

However you celebrate, Gillespie Florists would like to wish you and your loved ones a wonderful Thanksgiving.
Looking to spruce up your Thanksgiving table or send a gift to a friend or loved one? Gillespie Florists has a wide variety of Thanksgiving arrangements to suit all your needs. Check out our assortment of Thanksgiving Bouquets now!