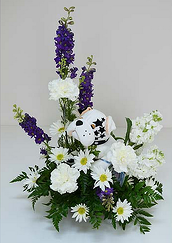 Summer is here and we've got lots of new Webkinz in since the last time we posted an update! If you are looking for a specific Webkinz give us a call! We get new shipments in all the time! Check out our most recent list of Webkinz!
Webkinz Rockerz
Raccoon, Lion, Bulldog, Zebra
Zumbuddy!
Zami, Zuzu
Webkinz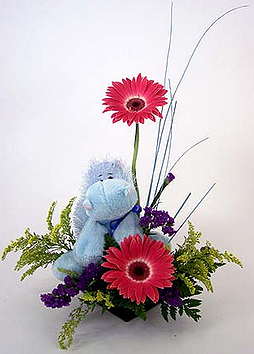 Lion, Brown Dog, Sheep, Black Cat, Grey Cat, Iguana, Musical Dalmatian, Glamour Gecko, Cocoa Dog, Seal, Pig, Grey Arabian, Holstein Cow, Pucker Fish, Silver Soft Cat, Leopard, Tie Dyed Pony, Clown Fish, Reindeer, Sabertooth Tiger, Himalayan, Pinto, Frog, Golden Retriever, Rooster, Caramel Lion, Cocker Spaniel, Labradoodle, White Poodle, Black Panther, Bullfrog, Airedale Terrier, Snowman, Darling Dino, Pink Googles, Bubblegumasaurus, Fleecy Sheep, Bull Terrier, Snow Yeti, Bat, Arctic Polar Bear, Boxer, Alpacka, Midnight Monster, Hippo, Pink Pony, Skunk, English Bulldog, Glamorous Gorilla
Webkinz Signature
Hippopotamus, Grey Tabby Cat, West Highland Terrier
Lil' Webkinz
Hippo, Canary, Chickadee, Pink Glitter Fish, Purple Goldfish, Polar Bear
Webkinz Clothes
Snowboarding Jacket, Angel Dress, Chalk Flower Top, Glam Girl Coat, Tuxedo, Cupcake Tee With Skirt, Smart Sweater Vest, Green Layered Tee, Kaleidoscope Skirt Set, Sailor Tunic, Mod jacket, Black Vest, Black Jeans, Green & White Fleecy, Cheerleader Outfit, Wedding Dress
We suggest you call ahead to ensure that the Webkinz toy you are looking for is available! Call us at 317-273-2066.
Gillespie Florists is located near Avon, IN. Our address is:
9255 W. 10th St.
Indianapolis, IN 46234
Don't have time to stop by? Check out our selection of Webkinz bouquets! We'll be happy to deliver Webkinz flowers to someone special! Click Below!