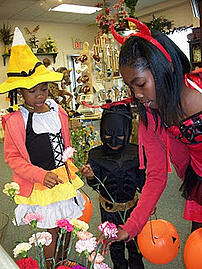 Treat or Flower!
Actually, Treat and Flower! We are having our fourth year of Trick or Treat hours at Gillespie Florists! We are excited to see what everyone will dress up as! I'm going to share some of my favorite pictures from the last couple of years!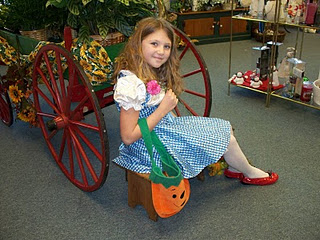 As always we will be offering candy and free flowers to anyone coming in dressed up during our Treat or Treat hours!
We have some really cool displays that are perfect for taking pictures! We'll take pictures for you and will be happy to email you a copy of the picture!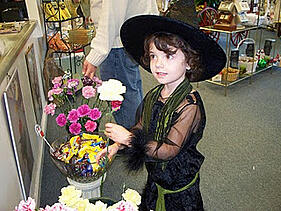 Trick or Treat Hours:
Monday Oct. 31st 4pm-7pm
Since you'll be in for Trick or Treating, why not pick up a few things? Take 20% off carry out items with code "18A".
Candy, Flowers, coupons! It's a trifecta of treats at Gillespie Florists this Monday, October 31st!
For Halloween, Pearl and I made a video that was supposed to be scary but ended up being very funny! Click below to watch the video!