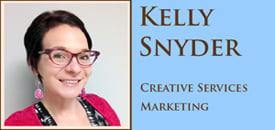 I'm a big fan of chocolate; Strike that, HUGE fan of chocolate! Who isn't? Believe it or not there are people out there who aren't that sweet on the smooth, delicious, melt-in-your mouth-properties of chocolate. It is completely fine to be a naysayer as there are some delectable confections of which I'm not too keen but today, friends, we are talking about chocolate. Not just any, but a new line which recently appeared on my doorstep combined with a gorgeous bouquet of flowers. What better way to receive sweets than with a delightful floral display? Take a guess which item lasted longer in my house. Are you curious on the brand of tantalizing truffle? Did I have you at the word "chocolate"? Yes? Awesome. Let's explore the luxurious line of "mmmm" inducing Moonstruck Chocolate Co.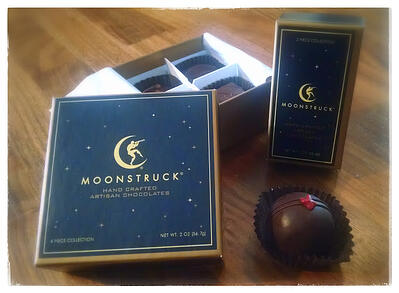 The brief backstory on this chocolatier of artisan creations is the company originated in Portland, Oregon. They had a dream of making something beyond delicious and took it to the next level with intricate detail and design to their hand-crafted chocolates. Taking the utmost care and pride in their product, they use the finest ingrediants to create a one-of-a-kind sensational experience for not only your taste-buds, but for your eyes as well. After unwrapping the cellophane which encased two mysterious boxes I knew I was in for something excellent.
For starters, let's take a look at the sophistication in the package design. Metallic gold, dark navy, clean, simple graphics and font; my brain clicked with appreciation the box by itself!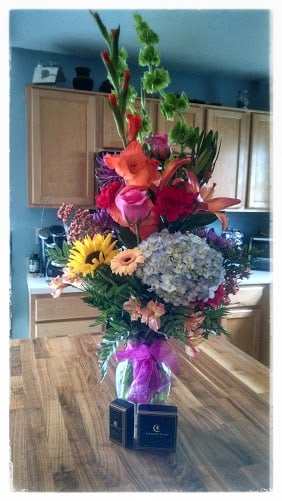 As the lid lifted from the box and the irresistable aroma hit and the battle of will versus want began. I didn't even have to taste these truffles to know they were going to be amazing; beyond amazing. A thin layer of metallic gold paper was all that stood between me and my tastebuds enjoying these edible works of art! Finally, the paper was pulled back to reveal four delicate pieces of mouthwatering heaven. Ah, this was going to be tough choosing which one to sample first so I went to the description to narrow down my options from the dark chocolate collection: French Silk Chocolate Mousse, Raspberry Liqueur Truffle, Extra-Bittersweet Truffle, and the suprising Ocumarian Truffle! Tough choices there! I decided to save the Raspberry Liqueur Truffle to share with my husband (yes, I actually shared..but just one!) and went for the French Silk Chocolate Mousse. One small bite and I was hooked, line and sinker. A perfect combination of silky smooth center surrounded by rich dark chocolate with just a hint of bite. How on earth was I going to extend the enjoyment of these bite-sized delicacies without inhaling them all at once!
I tried desperately NOT to have another however my will was weak and two glorious bites later the Extra-Bittersweet Truffle disappeared. "I must save some for later, I must!" my brain encouraged. With the rich flavored ganache reverberating slight bitter tones on my tongue, I gently covered the remaining exquisitely decorated truffles; grabbed a stool and put the box in the back corner of the tallest cabinet while visions of sipping wine and nibbling on the extravagant Ocumarian Truffle danced in my mind.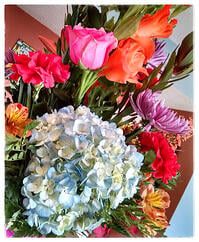 A few hours later, my husband came home and I reluctantly shared my newfound love of Moonstruck Chocolate. After sharing the Raspberry Liqueur Truffle he had a better understanding why his half was a bit smaller than mine. Yes, I love this guy very much...however the siren call of dark chocolate is difficult to ignore.
Moral of the story is, Moonstruck Chocolate paired with a lovely bouquet is a wonderful surprise. Flowers make me feel special, loved, appreciated, adored, etc.; adding Moonstruck Chocolate to the equation? I was living in the lap of luxury; gazing at the beautiful blooms and enjoying decadent chocolates. It was a splendid experience I definitely recommend!
**Want to add a bit more luxury to your next bouquet? Just click one of our Moonstruck Chocolate options available with all of our bouquets online or ask one of our friendly CSR's when ordering over the phone!**