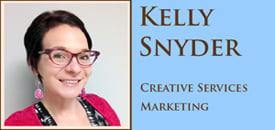 All Hallow's Eve is upon us! What better way to celebrate Halloween than to decorate with spooky stuff, eat candy, and create scary fun bouquets?That's how we roll at Gillespie Florists. Another way we enjoy Halloween is to dress up in costume! Know what else we love? Trick-or-Treaters! And because we enjoy costumes, candy, Trick-or-Treaters and more, we have a special treat for you!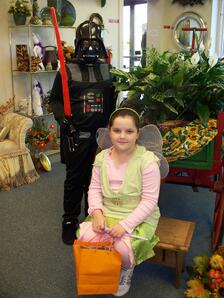 Are your little Trick or Treaters anxious to get the Halloween ball rolling? Did they hop off the bus in costume and you've got a few errands to run? Bring everyone over to our shop for a few treats of our own as we host a few Trick or Treat hours in our sixth year and running...
Treat or Flower!
Except it's Treat AND Flower! We send off our costumed Trick-or-Treaters in style with candy AND a free flower! Is there a more fabulous way to start the evening than with a fresh flower to go along with the impending harvest of sweet treats?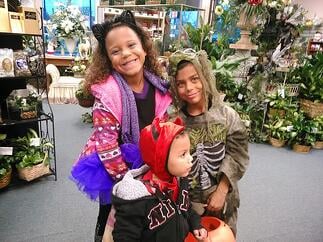 Still not sure it sounds like fun? Let me convince you with some pictures of a few of our visitors during All Hallow's Eve past! We have some really cool displays that are perfect for taking pictures! We'll take pictures for you and will be happy to email you a copy of the picture!
Trick or Treat Hours
Friday Oct. 31st 4p-7p
Storewide Sale!
We are all about the treats here so why not pick up a few things since we are having a storewide sale!!!
Candles, Webkinz, Silks, Comfort Throws, Angels, giftware...everything 40% OFF!
**This is for Take Out Only and on items already in stock. This sale excludes: Serviced Product, fresh flowers, and plants. Sales items cannot be delivered. Restrictions may apply. All sales are final**
Hmm...costumes, candy, flowers, storewide sale...sounds like a great way to start Halloween! Be sure to add our shop to your trick or treat route: We will be there with flowers and candy at the ready and excited to show off our own creative costuming as well!