We started this contest in 2011 as a fun way for us to see the end result with our prom flowers. We enjoy making them so much and love seeing students pick up their flowers but hardly ever get to see these students all dolled up wearing said prom flowers!
I didn't even know if anyone would bother with entering the contest! Every year as I print the fliers for this I wonder if we'll get any contestants this year. But, year after year lots of students enter with tons of support from friends and family! Therefore I want to thank our contestants from this year and from years past for your support in Gillespie Florists by choosing us for your flower provider and for giving us the opportunity to see the end result of our work with your participation in our Prom King and Queen contest!
We had some serious competition this year! It was exciting to see all the positive comments and "likes" from friends and family of contestants. Prom goers only needed to post their picture on our Facebook Place Page or they could use #GFPROM2018 on Instagram or twitter wearing our flowers! We then asked our social media followers to "Like" their favorite picture or make a positive comment about it to determine the winner.
We tally all likes and comments from the original post from the contestant as well as the picture we post in the King & Queen album. We had several prom goers enter but there can be only one winner!
And The Winner Is...
Deprece & Lyncoln(@Lyncoln.euphoria via Instagram) won with a total of 279 likes/comments!
Deprece & Lyncoln each get a $25.00 gift card to Gillespie Florists and will be crowned with a tiara and flowers!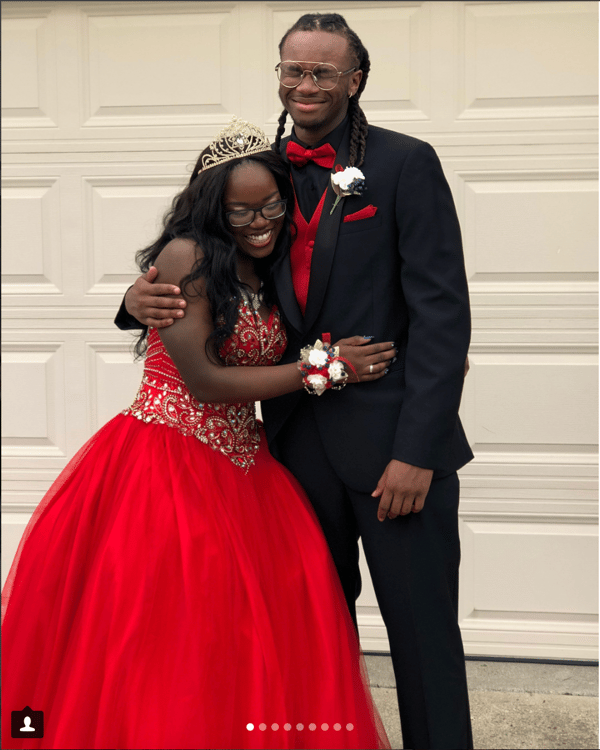 Deprece was wearing a three white mini carnation corsage with gold leaves, red ribbon and gold bead loops!
Lyncoln was waring a two white mini carnation boutonniere with gold leaves and a red french loop!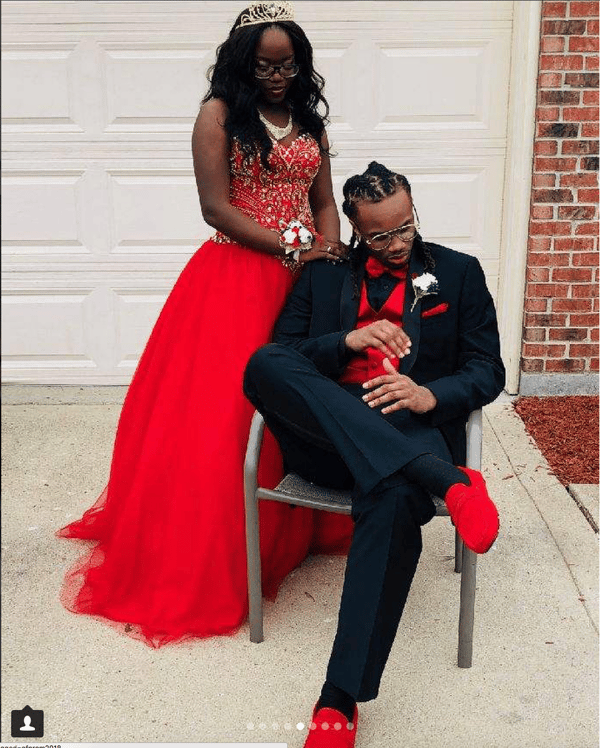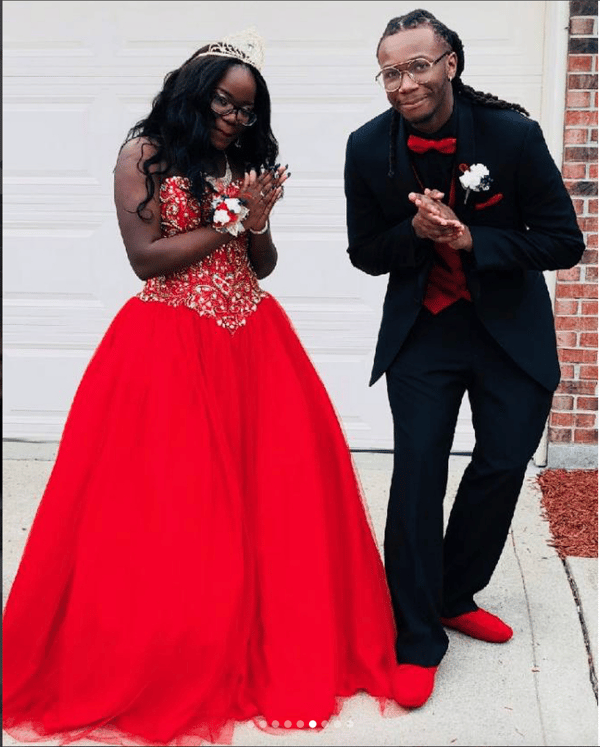 As a thank you, our Runner-ups will receive a $10.00 gift card each and each girl will receive a Sunshine bouquet! Just stop in the store, let us know you are a runner up!
Our Runner Ups are:
Ghayda Ashley & Brady- 230 likes/comments
Brock Spayd and Melisia Benedict

- 205 likes/comments