And the award for the most vibrantly colored wedding trend of them all this year goes to: Kaliedoscope!
The name does a good job at tipping you off to what the trend is all about: delicious eye-candy you can almost taste presented in bold and sophisticated modern fashion. Certainly we do adore smooth and rich luxury; there's a place for earthy, rustic texture; however we cannot deny the extreme excitement which ignites with a pop of radical color!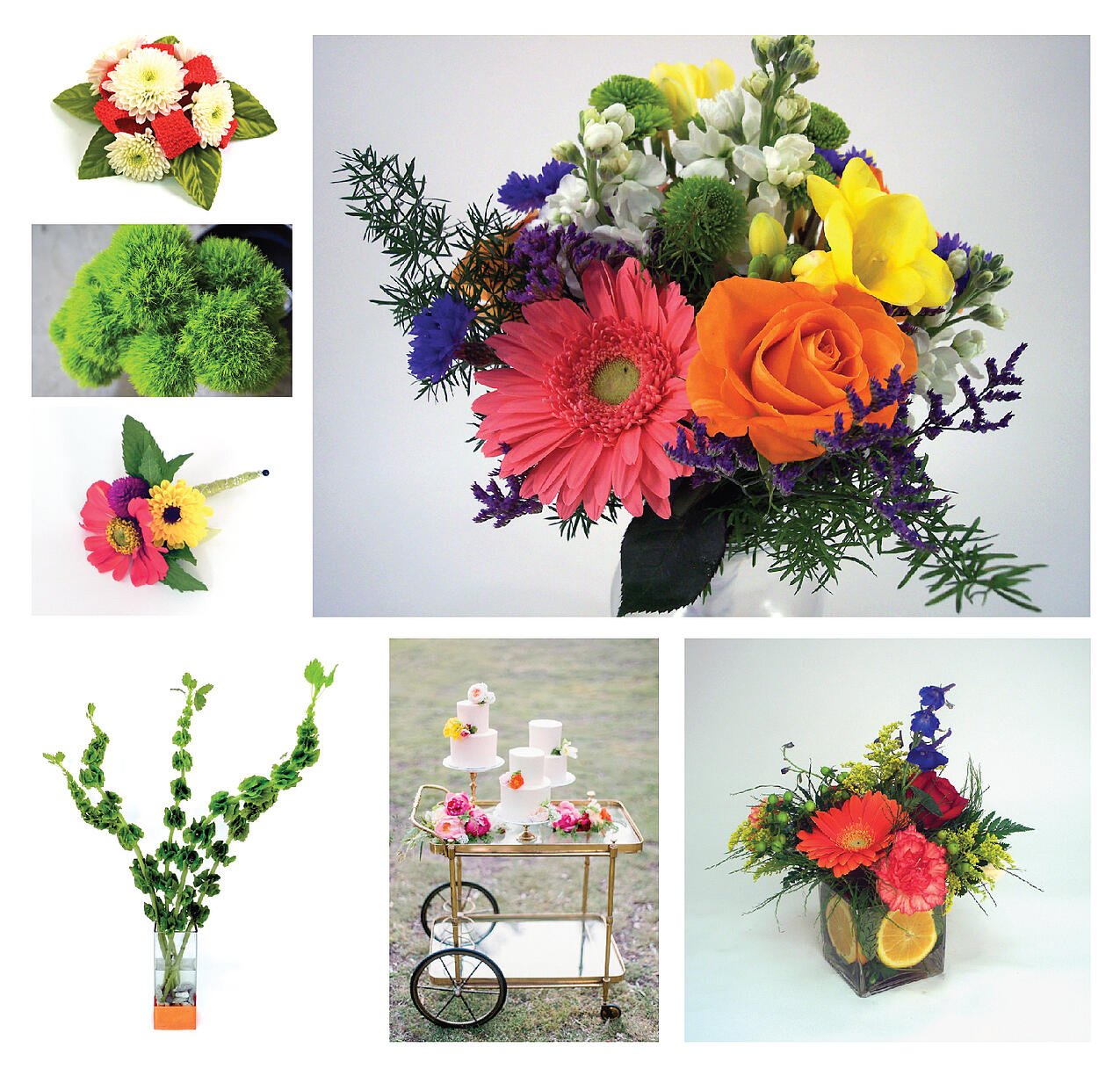 Enjoy a taste of Mother Nature's rainbow with the wedding color trend: Kaleidoscope. Contemporary design is created through the use of simple shapes and dynamic colors such as coral red, bright orange, neon yellow/green, bright turquoise, hot pinks, black, white and emerald green! So many gorgeous colors; how is it possible we have these natural hues available? We do in flowers such as billy ball, fuji mums, joyful gerberas, playful green trick and those ever popular ranunculus which keep appearing in our trends this year. Adding more color and stepping outside the comfort zone of florals we add fruits such as illuminating limes, scintillating oranges, lemons, and other vibrant produce to continue the modern trend. The use of sleek wires, neon sand, and other simple lined items round out the look and tie all our colorful elements with topiaries and geometric shapes of clear glass cubes, cylinders, and bold contrast graphic print containers.
What time is the right time for this outstanding color statement? The deep chill of winter will gain heat and summer thirst will be quenched with the hot juicy pop of these spectacular colors. Whether your wedding occurs during day or night, this brilliant color delight will set the mood for a festive celebration of your love.
Modern Garden, Lapis Luxury, Kaleidoscope, Majestic; what 2015 wedding trend speaks to you? We have lovely examples of each and more on our website! Check out our extensive collection online and find even more at our shop when you contact our wedding specialist for a free consultation!