We do not remember days; we remember moments.
~Cesare Pavese, The Burning Brand
Ahh memories...those moments in time you will never forget. Prom Night is all about unforgettable moments whether they be romantic, comical, dramatic, amazing, fun, crazy, silly, catastrophic, and lastly, epic. However your dream Prom is remembered is completely up to you. How your evening begins? We have a menagerie of materials and florals to start this magical night with sparkle, shine, and all things divine.
Speaking of divine, our floral designers have been hard at work with fresh new creations for Prom Night 2016! Metallics, shimmer ribbons, glitter, rhinestones and all your favorite shiny decorations are back along with a generous element of texture. Popular prom dresses this season are simply smooth and chic which means it's time to accessorize your ensemble with a glamorous corsage! Latest trends are letting Nature take its' course with succulents and greenery in high demand. Think tropic and exotic with colorful orchids, feathers, and striking blue thistle. Even our boutonnieres are going above and beyond with makeovers to match their corsage counterparts.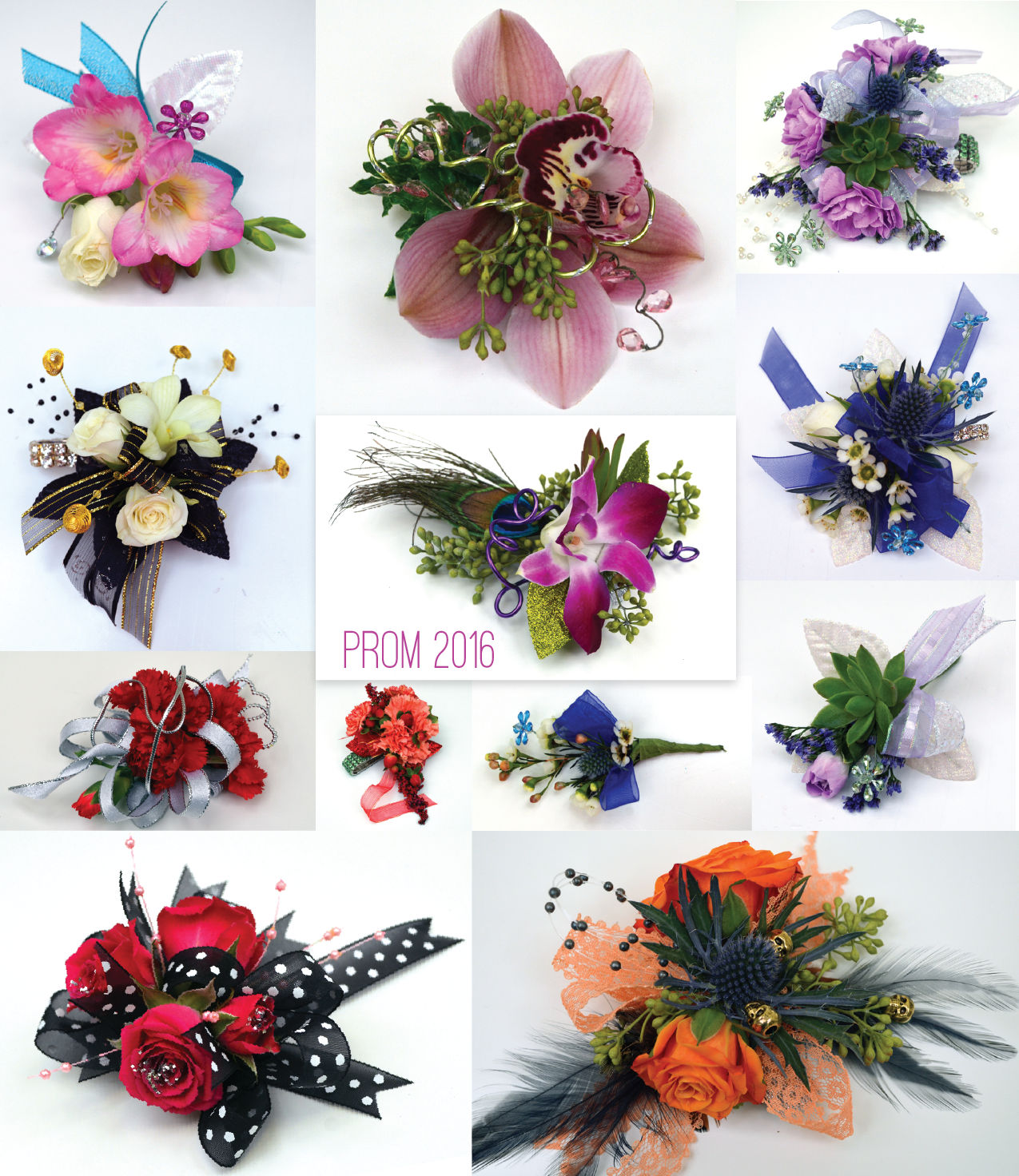 Are you feeling the "Wow" factor? Amazed? Have we taken your breath away? Just think! The above corsage collage is a minor sampling of everything Gillespie Florists has to offer for an extraordinary Prom Night!
Ready to get started on your dream corsage? Visit our Prom Night collection online for great ideas and come into our store to view our prom materials and supplies! Our knowledgable prom specialists can help with questions, colors and special requests. Prom season is here; get started now!