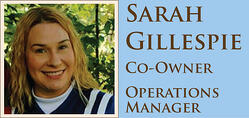 Welcome back! After closing our showroom to the public on March 22nd we are pleased to be now open to the public once again. To keep our staff and customers safe, we will be following the guidelines required by the Mayor of Indianapolis and Governor of Indiana. We have put several measures in place for everyone to feel safe and secure as they come to back to our store.

Our store hours will remain 8am-6pm Monday-Saturday, 11am-3pm Sunday. Customers can be assured our staff will using proper guidelines by wearing mask and gloves. We will be allowing up to 10 customers in the store at a time. Our 500 sq ft cooler will be back open to the public so you can be our guest and enjoy choosing from our entire selection again. Our conference rooms are open and available for Funeral and Wedding appointments.
We will continue to offer no-contact delivery to our customers *when requested* otherwise our drivers will follow traditional delivery protocol. Curbside Service will also be available to those who request it.

We look forward to seeing everyone back! Even though times have been uncertain we have enjoyed working together and finding new ways to keep people connected through the beauty of flowers. From everyday occasions to the most significant life events, we have been and will continue to be here for you. #FlowersForLife
Be safe, be well and welcome back! We are in this together.

Gillespie Florists
9255 W. 10th St.
Indianapolis, IN 46234
Voice: 317.273.1100
Text: 317.509.0668
gillespieflorists.com
gillespieflorists@gmail.com
Business Hours:
Monday - Saturday 8am - 6pm
Sunday 11am - 3pm
Stay in touch with us via social media: