---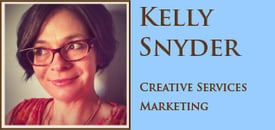 "Autumn is a second Spring to me
where every leaf is a flower."
-Albert Camus
There is the most wonderful time of the year and then there is the most beautiful time of the year. Perhaps I'm biased due to the perfect September day on which I married my wonderful geek of guy. Maybe it's because my birthday falls in the exciting month of October. I've got handfuls of reasons why Fall has a special place reserved in my heart and I bet there are plenty of others out there who feel the same. One of the reasons for adoration of the season of Autumn is weddings. Who doesn't love them? The rich, warm colors from above, temps which don't melt the makeup off your face, and all the harvest glory which can be used in your wedding decor should you so choose. And then there are the flowers! Today we walk down memory lane with a snapshot of some of our favorite bouquets from Fall 2015.
As mentioned before I'm a big fan of Fall weddings because of my own. My wedding was like a fairy tale complete with leaves gently drifting down the path as I...well, it's a great story which you can read about here! Ok back to the subject; there have been so many gorgeous bouquets to choose from for our Fall Wedding snapshot there may need to be a Part 2! Without further ado, a 2015 Fall Wedding Bouquets of Gillespie Florists Snapshot.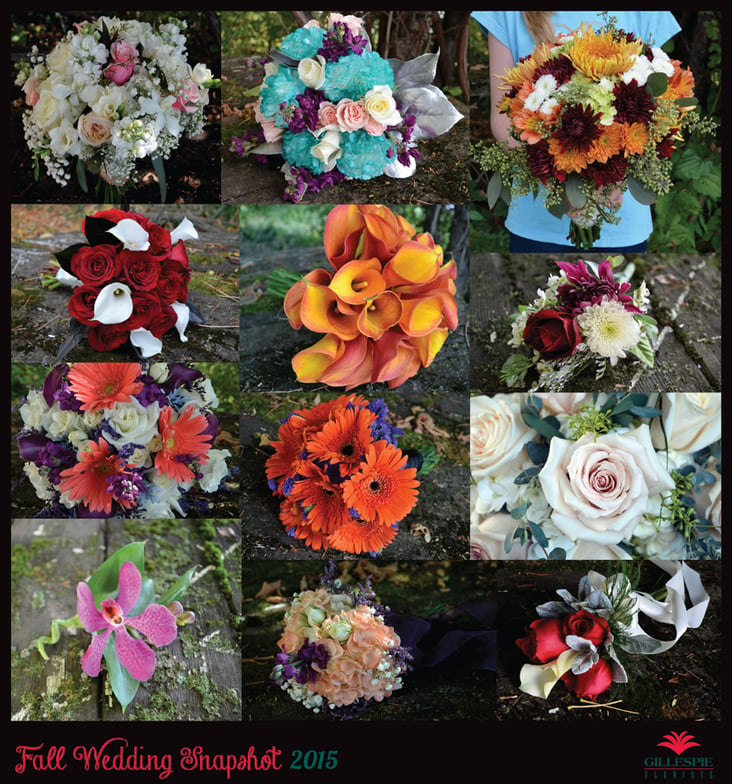 Weddings during this time of year have access to all kinds of flowers, colors, accessories, etc. Go with the flow of the seasonal colors of rich red, gold, orange, plum or deep burgandy. Not feeling the vibrant colors of the season? A palette of creamy white, pink, and peach can soften up the bold outdoors and add a vintage or shabby chic flair to your theme.
A few of our brides' select flowers this season include callas of all colors; roses of red, softest pink, and ivory; bright and brilliant gerberas; delicate hydrangea; and our fall favorites: mums and daisies! The themes range from superb elegance to sweet and simple country and everything in between.
There you have it. A fine looking collection of our favorite fall wedding bouquets. Autumn can certainly bring out quite a diverse selection of color combinations, themes, and style. There have been so many lovely weddings this image would scroll for quite a bit to see all the bountiful beauty of this season.
Planning a wedding? Need more inspiration and examples of our work? Visit our website to see an extended collection and schedule a free consultation with our experienced and friendly wedding specialist!
---