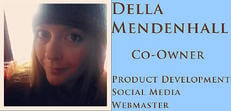 A couple years ago, we at Gillespie Florists thought it would be fun to have a Prom King & Queen Contest and have been having it every year since! Prom customers only needed to post their picture on our Facebook Fan Page wearing our flowers! We then asked our Facebook fans to "Like" their favorite picture or make a positive comment about it to determine the winner. We had several people enter but there can be only one winner!
And the Winner is...
The Results are in! Our Prom King & Queen for 2013 is....
Miranda Gilbert & Darrien Turner
Miranda and Darrien each get a $25.00 gift card to Gillespie Florists and Miranda will be crowned with a tiara and flowers!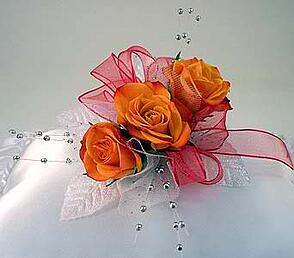 Miranda wore a three-sweetheart rose corsage similar to the one pictured here. Miranda's was yellow, black & silver and looked great with Darrien's matching sweetheart rose boutonniere!

As a Thank You to everyone who entered the contest, we want to offer you a free Sunshine Bouquet! Just stop in the store any time, give us your name and we will give you your Sunshine!


Those Contestants are:


Cole & Morgan
Nick Fallen Adams

Thanks again to everyone who entered the contest! Until next year!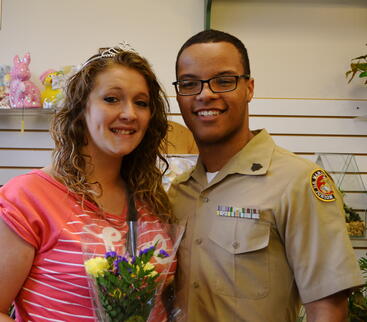 Here is Miranda and Darrien in the store getting thier flowers, tiara and gift cards!
Thanks for stopping in!