Last year, We at Gillespie Florists thought it would be fun to have a Prom King & Queen Contest! So, We held it again this year and it was a hit! Prom customers only needed to post their picture on our Facebook Fan Page wearing our flowers! We then asked our Facebook fans to "Like" their favorite picture or make a positive comment about it to determine the winner. We had several people enter but there can be only one winner!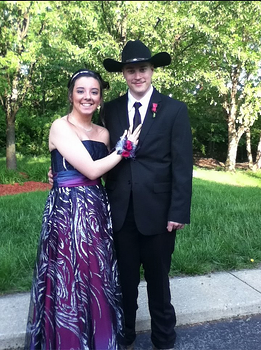 And the Winner is...

The Results are in! Our Prom King & Queen for 2012 is....


Kelli Huffman & Tim Oconnor!


Kelli & Tim each get a $25.00 gift card to Gillespie Florists and Kelli will be crowned with a tiara and flowers!

They had a whopping 68 "Likes" and comments on their photo! Congratulations!!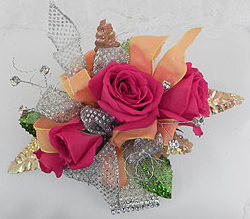 Kelli wore a three-sweetheart rose corsage similar to the one pictured here. Leah's was pink, black & silver and looked great with Tim's matching sweetheart rose boutonniere!


As a Thank You to everyone who entered the contest, we want to offer you a free Sunshine Bouquet! Just stop in the store any time, give us your name and we will give you your Sunshine!

Those Contestants are:

Meredith Warbinton & Quinn
MacKenzie McKnight and Christian Ewoldt
Allyssa Ashcraft & Sergey Dawson
Madison Raine Fines & her date
Brenda Danielle & Nick
Taylor Purcell & her date
Hannah Todd and her date
Carly Thomas & her date
Holly Wood & Griffin Goldman
Debbie Trowbridge
Glenda Pierce Sluss

Thanks again to everyone who entered the contest! Until next year!