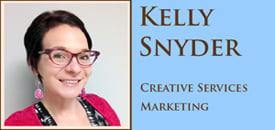 Did someone say DIY? Yes, Yes I did because this is the age of DIY and at some point friends, you WILL hop on this trend if you haven't already! Not sure where to start? Need some guidance? There are bountiful amounts of classes around town ready to ignite your creative side with painting, drawing, making cards, etc. Do these classes work with living components? Step aside paint brushes, bounce back to your boxes, beads; we are getting three dimensional with live flowers, containers, and an instructor with decades of experience!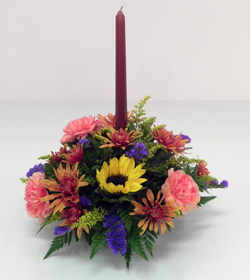 Gillespie Florists is taking the DIY class trend to the next level with our first
"Giving Thanks" Floral Design Class on
Tuesday, November 18th, from 6-7pm
Weds, 11/19, from 6-7pm! (CLASS NOW FULL)
at 9255 W 10th St, Indianapolis 46234
Now if you're anything like me, you're probably thinking, "I like flowers..that people give me, premade. I can't control-z or command-option-z out of this one!" These are reasonable thoughts however this is the age of DOING and you will have the most experienced person, Patrick Gillespie, as your guide and instructor on your flagship journey into the world of floral design. I hear he is quite funny...or corny...but nevertheless, an hour exposure with this guy will have you designing flowers in no time whilst making jokes your family will be most certainly not appreciate therefore I would suggest you take your freshly made arrangement home and leave the jokes with us, we are used to it.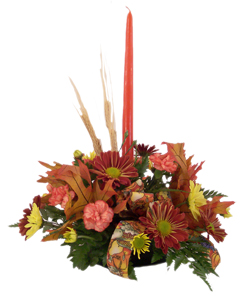 Imagine, if you will, setting the table for Thanksgiving: A bountiful aromatic feast fit for the most special occasions, cutlery shined to the nines, dishes daintily decorated, and amidst this glorious vision is your centerpiece, that you made, with your own hands! Friends and family ask "Where did you get the centerpiece, it's BEAUTIFUL!" "Oh, I made it at Gillespie Florists; they gave me flowers and this, THIS is my creation!" It is a proud moment, isn't it, when you have a successful dinner party; build a bookshelf; gaze upon a perfectly mulched garden you worked on all spring; and now your latest venture into DIY, a fall floral centerpiece for you and the family to enjoy!
So how about it? Sound pretty good? One hour and $25 for our centerpiece materials including: design bowl, carnations, fall daisies, candle, filler! We will also have accessories available if you would like to add more to your creation!
CLASS SPACE IS FULL FOR WEDNESDAY, NOVEMBER 19TH
CALL US TODAY AT 317-273-1100 TO REGISTER FOR TUESDAY, NOVEMBER 18th!