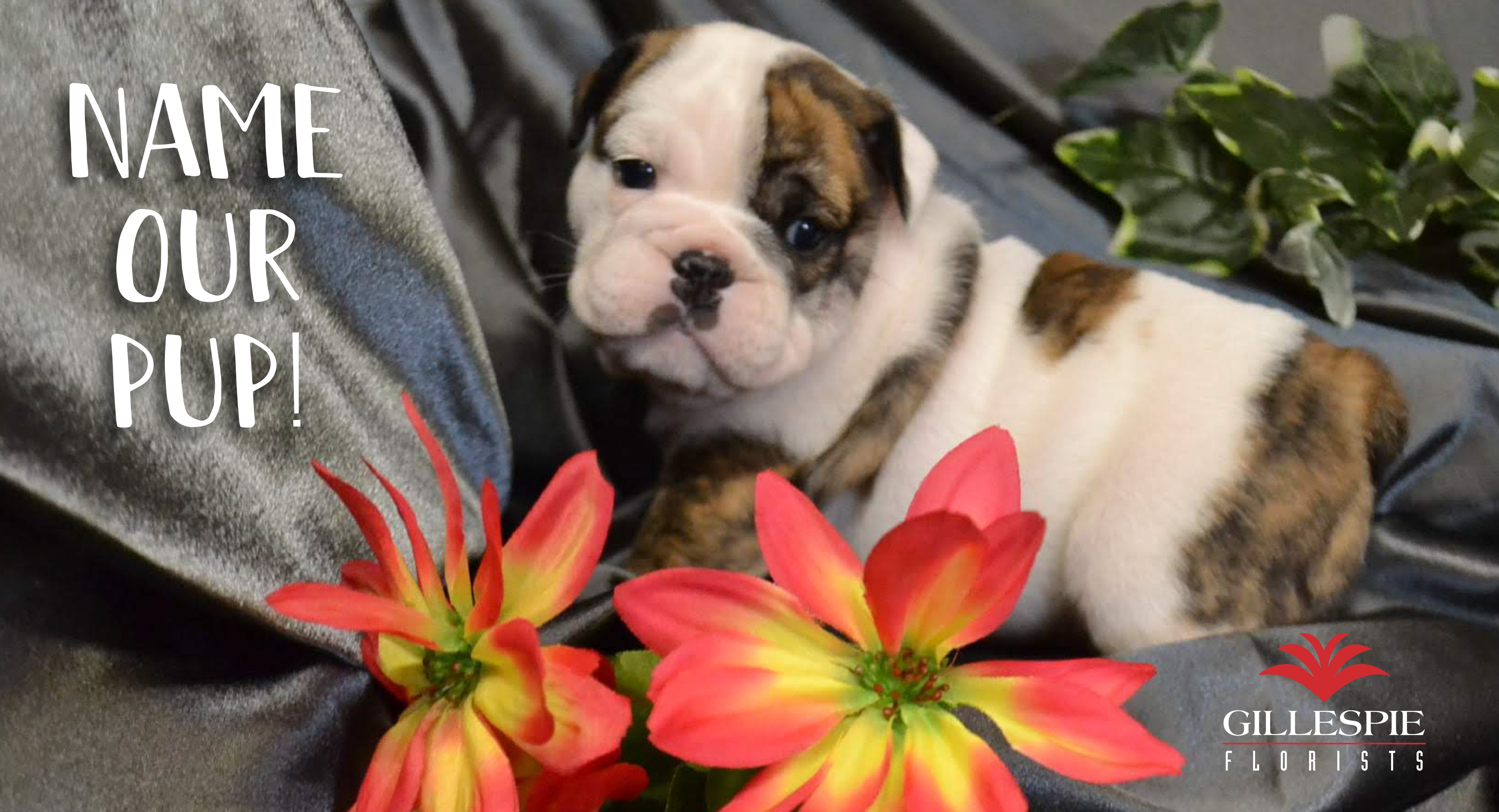 UPDATE!!! We are now in the second phase of the contest!
Exciting News! Pearl is getting ready to welcome a sister who will be hanging around with her at the store! She is an English bulldog puppy and will soon be with the Gillespie Florists Family! Finding the perfect name can be a long and arduous process so we are going to speed it up by holding a contest of names! Here's how it works.
We have an album of pictures for this sweet pup on Facebook. Check out the pictures and add the best name you can think of in the comment section. On May 15th Della will choose the top two or three names.
After a night of deliberations and careful name selection we are ready to move onto voting.
May 16th through May 22nd we will ask you to vote for your favorite of the names selected

.
*Gillespie Florists reserves the right to choose a different name other than the one that won by popular vote*
If your name is selected to be in the final voting process you will be eligible to win a prize! Keep an eye on our posts and the photo album.
Good luck and thank you for helping us name our pup!