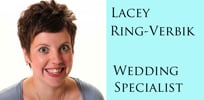 Traditionally, wedding boutonnieres for the groom and his entourage are a single flower or some small flower combination that complements the rest of the wedding flowers. Untraditionally, only your imagination limits the options for boutonnieres for your groom and groomsmen---they can be anything. If flowers aren't your guy's thing, think of some different ways you can create boutonnieres from alternative materials.
Depending on the season or location of your wedding, you can easily substitute the natural look of flower boutonnieres with another representation of nature. You can use mini acorns, feathers, a stick or small bundle of wheat, seashells and leaves to create an alternative boutonniere that fits the theme, location or season of your wedding.
Choose tie pins that coordinate with your wedding theme, or have tie pins monogrammed for the groom and each of his groomsmen. While the guys can wear the pins on their ties, they can just as easily adorn the slit of a tuxedo that is the reserved space for the boutonniere instead. You can also promote a cause that you, your groom or bridal party are especially passionate about by wearing a pin or button that stands for the cause.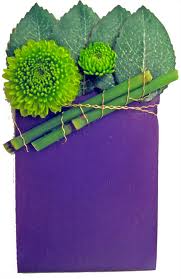 A new alternative to the traditional boutonniere has surfaced in the floral pocket square. Flowers peeking out of your pocket? What a genius idea for an alternative wedding boutonniere!
Let us help you create something different for your special event.
Our wedding specialist is available to help you. Click the button to contact us now.