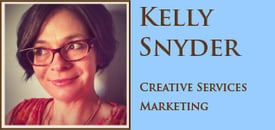 "Sweet spring is your
time is my time is our
time for springtime is lovetime
and viva sweet love..."
― E.E. Cummings
Oh yes, surely we can discern the topic of discussion today. Springtime isn't just lovetime, it's the beginning of peak wedding season! Which beautiful blooms are the most popular for matrimony and celebration of unending love? I'm so glad you asked; it will be of no surprise you'll spy some of these blooms in a few popular wedding floral trends: Modern Garden, Lapis Luxury, Kaleidoscope, and Majestic.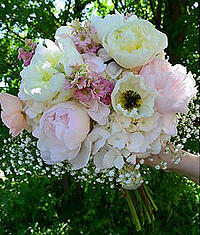 1. Peony
One of the most popular, they are also a bit difficult to coordinate due to the limited availability in the spring.
Why do we love them? Romanticism is oozing out of these beauties. Elegant, soft, prime choice for palettes; like moths to a flame, we cannot deny the siren call of the peony.



2. Rose
Roses are red, lavender and blue; think of the wonderful weddings you can have with these hues...and more! Either stand alone for a perfect posey bouquet or incorporated with other popular blooms cascading down; roses have been and will be a springtime favorite due to their timeless classic beauty.

3. Hydrangea
A full blooming floral in soft and delicate pastels make this another springtime favorite. Standalone stems in a vase; tied together with simple ribbons for bridesmaids and accentuating the bridal bouquet with their overflowing butterfly petals.

4. Ranunculus
Bold and bright or subtle and pale, Ranunculus has been trending high in many wedding themes recently. Soft and delicate, the paper-thin petals have a definitive edge which help them pop in bouquets when paired with peonies and garden roses. Fabulous form and the wide variety of colors available make them ideal for almost any theme.

5. Sweet Pea
This sweet smelling floral lives up to its name for many reasons. Ruffly, fragrant, romantic, and ranging from white to coral pink to purple, and many shades in between. Like many of the flowers on this list, these blooms are simply lovely by themselves but also look fabulous mixed with other springtime flowers.

6. Gerbera Daisy
Personally I think these are the happiest flowers in the world but don't take my word for it, what do you think? Available in a wide assortment of colors ranging from the palest peach you can imagine to the most vibrant orange and hot pink; so vibrant they'll knock your garters off. Gerberas are making feature appearances in the Kaleidoscope floral wedding trend this year with their bolder, standout colors.

7. Lilac
This delightful, aromatic, delicated-petaled harbinger of spring will have you reminiscing sunny days, fresh breezes and country charm. The lilac is the perfect choice for a Modern Garden occasion or dress them up with violets, lavender roses, and Picasso Callas for a sophisticated Majestic wedding floral trend.

8. Tulip
Springtime isn't complete without these beauties; brides adore the versatility of these blooms as they are available in hundreds of colors and varieties. From classic and simple clean lines to the varigated, fringed, and feathery; the possibility of themes incorporating tulips are endless! Add extra whimsy and romanticism with petals displayed wide open instead of traditional closed bloom.

9. Calla Lily
Symbolizing divine nature and genunine dedication; the calla lily name originates from the greek word excellence. White is a popular color choice for weddings however, as our trends extend to bolder colors this year, the callas are right there in deep purple, outstanding oranges, and more! Picasso Callas are also a favorite with deep purple center blending to creamy white petal ends. Classic, contemporary, subtle, or bold; Calla lilies are a prime choice for your spring nuptials.

10. Orchid
Orchids are another option for springtime weddings; yet which one do you choose? There dozens of types of orchids with prices ranging from below $10 a stem to over $20! The variety of size and shape can have orchids such as Cymbidium featured as the main attraction of the bridal bouquet to including Dendrobiums, which mix well with garden roses, sweet peas, peonies, and parrot tulips for a beautiful springtime floral blend.
Oh the beauty of spring and it's abundance of flowers for weddings. Pale pastels, brilliant bold hues, sensational saturations; the possibilities are endless in color and theme for the beginning of peak wedding season. In the process of planning your nuptials? We are here for all the seasons! For more inspiration, check out our wedding collection online and give us a call to set up a complimentary consultation with our Wedding Specialist!