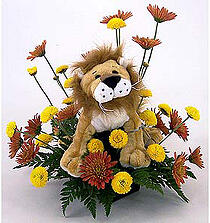 We haven't updated you lately on our current Webkinz list. So, here is the most current Webkinz we have in stock!
The following list is not new this month but is our current inventory.
Zumbuddy!
Zip, Zami & Zuzu
Webkinz:
Clown Fish, Sabertooth Tiger, Pinto, Black Stallion, Caramel Lion, Labradoodle, Brown Dog, Black Panther, Airedale Terrier, Darling Dino, Bubblegumasaurus, Bull Terrier, Grey Langur, Patchy Puppy, Snow Yeti, Arctic Polar Bear, Sterling Cheeky Cat, Sifaka Lemur, Pink Punch Cheeky Dog, Pink Pony, Lynx, Cow, Reindeer, Bengal Tiger, Pig, Easter Rabbit & Kinz Clip Combo, Leopard, Himalayan, Frog, Golden Retriever, Black Bear, Cocker Spaniel, White Poodle, Bullfrog, Cheeky Monkey, Seal, Snowman, Pink Googles, Fleecy Sheep, Spotty Dinosaur, White Tiger, & Tree Kangaroo
Bengal Cat & Chipmunk
Webkinz Signature, Endangered Species Edition:
Polar Bear
Webkinz Jr.
Mouse Jr.
Lil'Webinz:
Hippo, Chihuahua, Canary, Chickadee & Cardinal
Webkinz Clothes:
Snowboarding Jacket, Glam Girl Coat, Pink Striped Swimsuit, Angel Dress, Pumpkin Costume, Tuxedo, Chalk Flower Top, Cupcake Tee With Skirt, Smart Sweater Vest, Green Layered Tee, Kaleidoscope Skirt Set, Sailor Tunic, Mod Jacket, Black Vest, Back Jeans, Green & Fleecy, Cheerleader Outfit & Wedding Dress!
We suggest you call ahead to ensure that the Webkinz toy you are looking for is available! Call us at 317-273-2066.
Gillespie Florists is located near Avon, IN. Our address is:
9255 W. 10th St.
Indianapolis, IN 46234
Don't have time to stop by? Check out our selection of Webkinz bouquets! We'll be happy to deliver Webkinz flowers to someone special! Click Below!