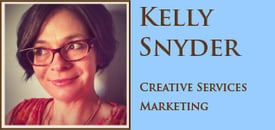 "Mother is a verb. It's something you do. Not just who you are."
Cheryl Lacey Donovan
Mother is definitely more than a title. It's an extremely active verb; so active I'm wondering why the calorie counting apps don't have "mom mode" as one of the cardio/strength training options. I'm certain I burned at least a hundred and twenty calories when putting the kids to bed last night...just enough to enjoy a glass of cabernet with some peace and quiet.
Enough beating around the bush, we all know why moms are a hot topic. Mother's Day is almost here and some of us are still figuring out how to say "Mom, I get it now, I love you and here's something to express my appreciation for what you've done for me. I'll try to remember to celebrate you every day but most likely I'll forget sometimes. Hopefully this will cover some of those days." Fortunately, Gillespie Florists has quite a few top notch items with which to express some love and appreciation on Mother's Day or any day! Without further ado, here are our best sellers for day of the moms.
1. This Bouquet is absolutely Tea-licious!
This isn't a play on words. The name of the bouquet is actually Tea-licious. Because what else comes to mind when you add it all together? Intricate painted teacup + matching saucer + floral bouquet = Tea-licious. It's a lovely and winning combination of favorite things mothers love! I admit to being more of a coffee drinker but this particular bouquet has me dreaming of daintily sipping on some Sanka while watching the birds on our patio. Gillespie Florists carries a variety of decorative teacups and of course, if mom's favorite color is blue/purple/green/pink you name it, the colors can be adjusted to fit to Mom's perfect cup of tea!


2. The Sweet Scent of Candles
Just imagine walking into your home/office/living space and smelling wonderful scents such as Apple Crisp, Green Tea and Lime, Jasmine, Botanical Garden, etc. Having a soothing fragrance in the air seems like a simple thing but actually does wonders for the psyche. The right fragrance can energize the morning,destress the day, add a little bit of extra joy, and help relax into sleep mode. Plus if you get mom hooked on these small scented wonders they make great gifts for any occasion!

Whether you're a big fan of the classic cinnamon and spice or love trying out the newest combination creation Gillespie Florists carries the popular brands of Woodwick and Candleberry Co to satisfy everyone's favorite sense of scents!

3. Soft, Simple and Soothing Melody of the Windchimes
Windchimes are one of those gifts which keep on giving. The continuous melodius music they make is soothing to the ears and mind. It is very relaxing to listen to the music while winding down in the evening or chilling out on a lazy afternoon. The sound of windchimes reminds me of being on vacation. Why not get something which makes her feel like every day is a mini retreat?

4. Colorful Hanging Baskets of Blooms
Fuchsia, geranium, petunias, begonias, and a plethera of mixed varieties of perennials in hanging baskets. During the spring we carry all sorts of herbs, pottend plants and blooming baskets to be enjoyed over the next few months. A simple way to add color without having to give up much space on the porch, patio or garden!

5. Herb Gardens in Awesome Keepsake Containers!
Notice a trend in our Best Seller lineup? The Highland Herb Garden is continuing the trend of our Mother's Day favorites being comprised of gifts which keep giving long after the special day has passed! These gifts are close to the hearts of those who enjoy plants and having fresh herbs for their cuisine creations. Basil, thyme, sage and rosemary are among the top herbs we use in our little garden gifts. A decorative bow, butterfly and sweet button mums add flair and top off the look of our stylish rustic gardens.


*Click here to see the fresh cut florals version, English Garden*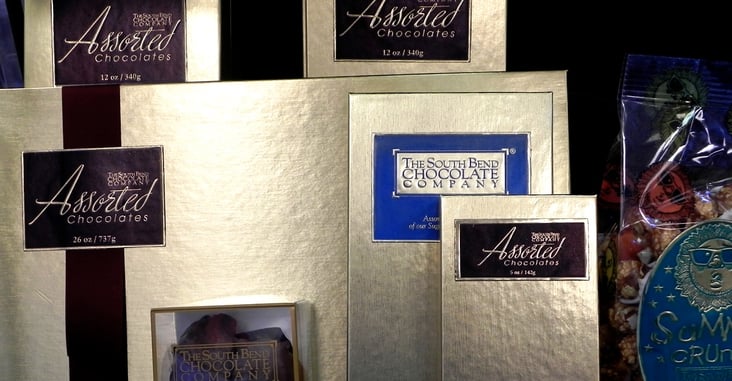 6. Delicious Chocolates
What gift list isn't complete without chocolate? I may be working on making healthier choices but I will never reject a delicious box of chocolates. Gillespie Florists carries a variety of sizes and items from South Bend Chocolate Company therefore you send your herb garden and a few sweets too! It's a win-win!
Congratulations, you've made it through our top notch Mother's Day gift lineup. Best part of this list is you have great gift ideas for Mother's Day for the next few years or occasions Mom needs a gift or alittle something to brighten her day! Like the quote at the top, Mother is a verb therefore there's never a bad time to say "I Love You", "Thank you", "I appreciate You", etc..
Doesn't have to be a grand affair each time. Take care of the dishes/laundry/dinner for the day for her because even little things can speak volumes. But also, so do flowers, herb gardens, windchimes...everything on this list. Moms (as in me) like these things too. So buy something on the list for them (me).
Shop our entire Mother's Day Collection by clicking below!
---