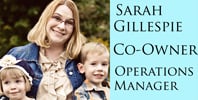 Over the last several years, I have seen a steady increase in customers who want to design their own arrangements. The DIY revolution is not limited to one occasion as I have assisted customers with flower selections for weddings, receptions, large events/celebrations (recently a pastor at a church celebrated his 25th anniversary of service), birthdays, anniversaries, get well and even sympathy expressions.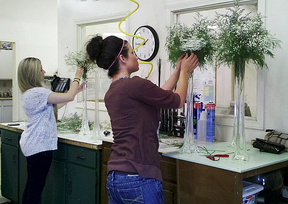 DIY is not a new concept to Gillespie Florists. As a matter of fact, Gillespie Florists has been offering our staple DIY bouquet (The Sunshine Bouquet) since 1975. This simple, loose stem bouquet includes two stems of carnations, one stem of pomps (spray daisies or cushions), ½ stem of accent flower (babies breath, solidego, statice, limonium) and one stem of leatherfern for the unbelievable price of $3.95 each. We sell dozens of Sunshine Bouquets each week to customers for every occasion. We even have customers that purchase one or two Sunshine bouquets every week to have a few flowers at home to enjoy for themselves.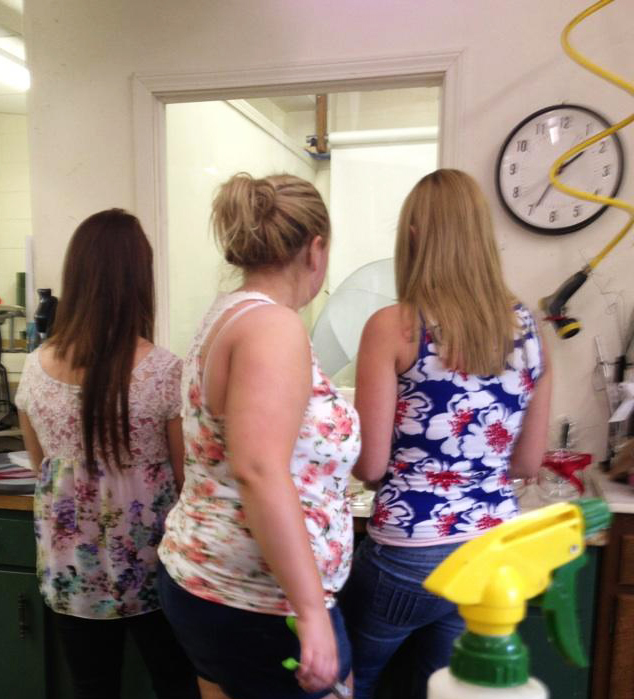 Did you know that you can bring your own vase into our store and fill it with flowers yourself at one of our design stations? We provide the tools, water and flower preservative and you become the artist! If you don't have your own vase, no problem! We have plenty of vases to choose from at the discounted, DIY rate!
Our second most popular DIY bouquet is the Take/Carry Out Dozen Rose Bouquet. We offer two versions: Dozen roses with Leatherfern for $19.95 or dozen roses with Leatherfern and a stem of babies breath for $22.95 (prices will vary with seasonal availability). Our most popular color of rose is red, of course, but did you know that we offer a variety of colors of roses? Depending on our inventory, we stock white, yellow, pink and other novelty rose colors, all for the low DIY prices mentioned above!
DIY weddings have steadily increased since 2009. Brides on a budget are taking the world by storm, researching options online, arming themselves with the knowledge and skills to have gorgeous weddings, while staying within their budget. The most common DIY aspect of a wedding is the reception centerpieces. However, I have worked with brides who have designed their own bouquets for themselves and their bridesmaids, designed their own corsages and boutonnieres and designed their own ceremony and reception décor. A tip for DIY brides: Design practice bouquets a few months ahead of time. This will help you know how many flowers you will need, how much time you need to plan for on your busy wedding week and discover any problems/issues/design changes BEFORE the week of your wedding!
Interested in DIY flowers? Stop by and speak with one of our friendly sales representatives to walk you through our 500 square foot cooler to start designing your own bouquet!