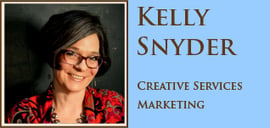 Get your scrunchies tightened and throw on a denim jacket! It's time for another 80's trend comeback in the shape of weddings! Babies Breath, mismatched bridesmaids dresses and balloons are along for the ride but the most notable comeback in terms of wedding flowers is the Cascading Bouquet!
Were cascading bouquets ever out of trend? Well, yes and no, historically speaking. This gorgeous shape of overflowing florals replaced the petite posey bouquet around 1910. After a couple of decades of being the go-to bouquet among brides everywhere the style had evolved into a grand event itself. The showering bouquet had become so exaggerated in size it overwhelmed the bride and overflowed with yards of ribbons for 'Lovers' knots' where more blooms and foliage were inserted. The 1930's and war time brought about a complete overhaul in wedding style. Instead of romantic and frilly, there was smart and simple suits. The elaborate design of the showering bouquet was replaced with corsages.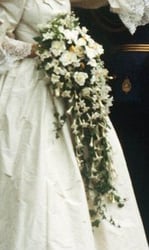 Was this the end of the showering bouquet? Indeed not! They re-emerged as "Princess" in honor of the late Princess Diana and her large, multi-trail bouquet. Later in the 80's a smaller shower bouquet returned and with it new shapes such as teardrop; crescent; trail; and the most contemporary; cascading.
Waterfall-shaped dimensions, width across the top similar to the width below which gives a more natural flowing look. Their long, elegant lines often more flattering and complement both elaborate and vintage gowns exquisitely.
In days of yore the cascading bouquets, chock full of expensive flowers, added up to a very hefty price. One of the modern twists on this design has your pocketbook in mind. The trend is texture, greenery and foliage are our friends! Added bonus, the size of the bouquet can range from grandiose to rustic and quaint. As with most floral designs in this present day; the world is your oyster when it comes to having a dream wedding come true complete with a trendy cascading bouquet. Be it on a budget or celebrating your lottery win with the wedding of the century; the fine designers of Gillespie Florists can help you out. Just give us a call, schedule a complimentary consultation with our wedding specialist and check our wedding collection (such as these samples below) online!